Hewlett Packard Enterprise Careers
Sales Graduate Program
You can simply begin your career, or you can relentlessly drive it. Our Sales Graduate Program launches you onto the international stage, and into the world of both IT and Sales. Throughout this assignment, you'll be surrounded by some of the best minds in the industry, building valuable relationships with customers and developing important networks with colleagues. The Sales Graduate Program has opportunities available in Barcelona, Erskine and Prague. Ready to change the world? No one is doing it faster.
What You Need
Bachelor's or Master's in business or engineering, completed within the last two years
Ability to work in an international environment
Fluency in local language and English
Passion for technology and sales
Drive to go after sales goals and uncover new leads
Onboard, gain experience and reach your sales career goals faster. Listen to what our talents have to say about the program.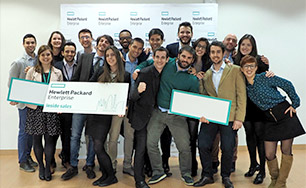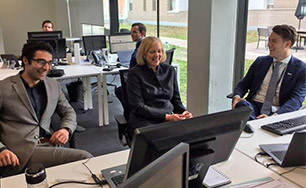 Your Experience in Barcelona
Our Barcelona team collaborates closely to generate bold new solutions for our customers. They also enjoy their time outside the office – Barcelona is a world-class city boasting a rich history, a vibrant lifestyle, and a wide range of cultural activities.
View Careers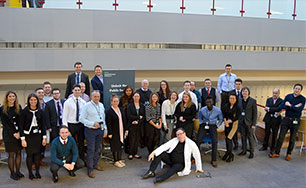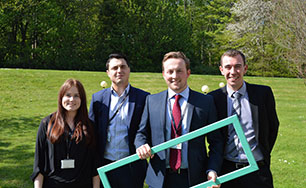 Your Experience in Erskine
Our Erksine team builds strong relationships and identifies opportunities to expand our business. They can even hit the links at some of the best golf courses in the world.
View Careers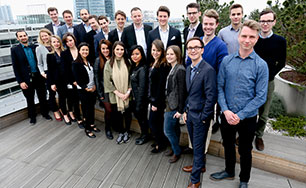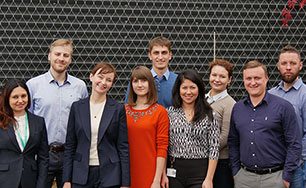 Your Experience in Prague
Our Prague team combines novel ideas with an impressive drive to change the world. The Vltava River, distinct neighborhoods and a robust transportation system make it easy for them to explore and find inspiration in the largest Czech city.
View Careers
Make Your Mark
Hewlett Packard Enterprise advances the way people live and work. What sets us apart? Our people. Our people's relentless commitment to partner, innovate, and act.
Sign Up for Alerts
Join our talent community and get HPE news and job alerts delivered to your inbox.
Search for a category or location (or both), select a suggestion and then click "Sign Up."